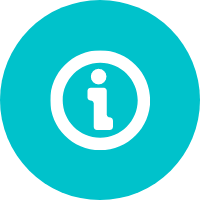 INFORMATION
Information volunteers assist participants with general information, event timings and directions. Information volunteers will be stationed within the marquee or out and about, roaming the site.
ENTRY KIT
As an Entry Kit assistant, you will be assisting those who wish to register on the day for the event, as well as providing participants with their entry kit, which includes their bib. This role involves customer service and attention to detail, and the use of iPads to process bib changes and check registrations.
CLOAKROOM
As a Cloakroom Assistant, you will be collecting, storing and distributing participants bags, at the cost of a donation to MS. This role includes customer service and attention to detail.
START/FINISH CHUTE
At the start and finish chute, volunteers will be ensuring our participants start their event safely, and cheer and congratulate them as they finish! Volunteers may also assist with handing out finisher medals and directing to water points.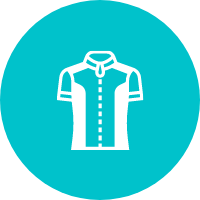 MERCHANDISE
As a Merchandise Assistant, you will be processing sales, using an iPad and the Shopify Point of Sale system, of the event merchandise including t-shirts, run singlets and Bernard the Bear! This role includes money handling and customer service.
MS RETREAT
As a MS Retreat Assistant, you will be located in the MS Retreat Marquee and will assist in providing an exceptional experience to fundraisers, including welcoming guests and serving food and beverages. This role includes customer service and hospitality skills. Help make our fundraisers feel thanked for their support to MS!
EVENT ASSISTANT
As an Event Assistant, you will be filling the roles of any absent volunteers or assisting in a position which requires further support. This role gives you the opportunity to work across different areas of the event!
VOLUNTEER MARQUEE
In this role, you will support the Volunteer Coordinators to ensure all volunteers are checked in and provided with their items, before directing them to their work area. You will be a support to volunteers during their shift and may assist in other areas that need further support during the day.
EQUIPMENT/SIGNAGE
In this role you will assist with set up and pack down of course signage and equipment across the event weekend This role requires manual lifting and is physically demanding. You will make a huge contribution to the operations of the event.
COURSE MARSHAL
As a Course Marshal, you will be positioned on a specific location along the course to direct, encourage and cheer on our participants as well as advise of any approaching hazards. Don't be afraid to use your voice!
IMPORTANT
Some Course Marshal positions meet at Flemington Racecourse. Some Course Marshal positions require you to get yourself to a specific location out on the course.
REST SITE ASSISTANT
As a Rest Site Assistant, you will assist with set up, running and pack down of one of our Rest Sites, where water is available for our participants. Keep our participants hydrated!
SECTOR MANAGER
As Sector Manager, you will oversee your allocated section of the course by coordinating volunteer marshals, attending to any incidents, and reporting to the Operations Manager to ensure that your sector is managed safely and efficiently. You will make a huge contribution to ensuring smooth operations in your area of responsibility. The identification and timely resolution of any issues that arise is a priority. Requirements: Some Sector Managers will require a national police check, and some Sector Managers will need to own and operate their own car for the role.
DRIVERS
There are various volunteer roles that require Drivers. To be eligible as a Driver, you will need your open Australian drivers licence, to be 25+ years of age, and to be comfortable driving either an automatic ute or 12 seater van.
Please let us know in your volunteer application if you fulfil these requirements. These are hard roles for us to fill.
REST SITE MANAGER
As a Rest Site Manager, you will be responsible for the setting up, running and pack down of a Rest Site. You will be supervising a team of volunteers who will help you with this role. The running of the Rest Site will include setting up the water station with cups of water, filling runners/walkers water bottles, maintaining a clean site, directing runners/walkers in and out of the site, set up and pack down, managing issues that may arise, and communicating with MS Staff/Event Operations.
Requirements: As a Rest Site Manager you will be required to arrive at a location on the course by your own means.